(Pardon the wall of text, but highlighting some favorite ways to end a scene and one that is arguably a Eurogirl specialty)
DPs are popular, creampies have become popular with an explosion (pun intended) of creampie series. And yet, it's rather uncommon to finish in both holes and even rarer to do so at the same time. Even in series that tout both holes being filled it's no guarantee. (may not have even been attempted in stuff like Load in Every Hole) For the scenes that have happened, it's still likely to involve a Eurogirl, Steve Holmes and/or Mick Blue.
AllInternal had a really great stretch of these. Michelle Wild looked divine, Simony got creamed in an odd sort of double missionary, Claudia Ferrari got two great loads... Cherry Jul's scene is probably the best of all though.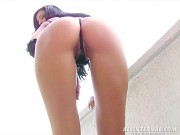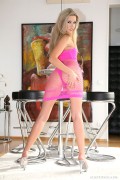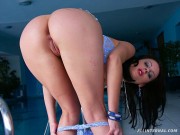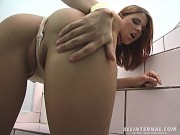 *Pamela Ann with an assist from Antynia La Rouge for Allinternal.
The Double Filled Cream Teens sort of had this as a theme but a lot of the scenes have cuts or just don't end simultaneously.
Still, there are some good ones:
*Jennifer Dark
*Claudia Rossi
*Claudia Adams
*Carol Weiss
*Nikki Sun (also gets facialed by a 3rd guy)
*Simone Peach
*Sharka Blue
*Missy Monroe
*Kody Coxx (Honey)
*Justine Ashley
*Cristina Agave
And even if not well-times some of the others like Angelina Crow and Katerina still are worth watching; they do tend to get recycled a lot for various Devils Film (re)releases.
*Jewel De Nyle Sluts of the Nyle #3: Cream Filled Sluts ("fill me up!")
*Noname Jane (Violet Blue) in I've Never Done That Before: a bit overboard on the young schoolgirl motif but she is very enthusiastic the way she says "Cum in my pussy AND my ass" with a smile.
*Trinity Post in Lewd Conduct 30; interracial version in the "Shorty mac" series
*Annette Schwarz is stunning in her scene for Internal Damnation, a rare reverse cowgirl DP finish.
*Priva in Cum Hungry Leave Full 6
*Madison Parker in Internal Injections 7
*Zoya (as "Apple") for Girls Got Cream.
*Aline as part of Tunnel Butts/Ass Titans
*Mya Nichole for Tunnel Butts/Ass Titans.
*Holly Michaels in "Double Passion" aka "Double Insertion"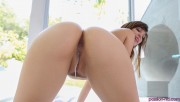 *Luda in Hardcore Climax 13.
*Chanel Chavez- Up Your Ass #23
*Yui Komine in Yui and Haru Anal Club (gets facialed by third guy beforehand)
I'd also point out some honorable mentions and/or just generally a creampie during DP action:
Simone Peach Deep in Cream- messy with an apparent reshoot
Roxy Jezel, Best of Incumming: first guy cums in her pussy in DP, more anal to the finish and they get her to fart cum onto the camera.
Jasmine Tame, DP Amateurs- first guy cums in her ass during DP, but despite riding for a while the second guy has to flip her over into missionary.
"Angelina" from Up and Cummers 53
Jennifer Love in Private Sports Instructor- George leaves a pretty sizable butt creampie but also pulls out to spray some on her butt and up her back; Jennifer continues riding the other guy until he cums in her pussy.
just an Anal creampie during DP:
Stacy Silver, DP Fanatics? (other shot is facial); Full House 2/Sharing Our Friend's Sister (George Uhl cums in and on her butt, 2nd guy pulls out and sprays butt)
Nesti Shy 5 Eurobabes in Mini Skirts (facialed by 2nd guy)
Amber Rayne, Young Harlots Gangbang (facials from the rest of the group)
Chiquita Lopez Butt Cream Pie 4
???-- parts of an AV multihour DP compilation
Anna Mizukawa-?
Minami Mizuhara-?
DPP creampie:
*Lorena Sanchez in Grand Slam ("I want you both to cum in my pussy!"), gets another creampie and several facials from the rest
*Stacy Silver in the Cream Pie Orgy series
*Janet Mason for "Watching my mom go black"- simultaneous!
*Jean Swings, multiple clips ("What's better than a cock cumming in my pussy? Two cocks cumming in my pussy!")
*Creampie Cathy (Cathy's Craving)
*Jacki Love-"Camo Gangbang", "Jacki's Hole Gets Filled",
Dahlia Deviant- part of Jacki Love's site
*Megane in Street Walkers (George strikes again)
Unintentional Ashley Blue dap cream in Double Anal Excursions